I hope you have enjoyed the adventure of organizing life. Now it is time to sum it all up with part 5: Smile. It is kind of ironic that the last post in this series has stretched my organizing "capacity" to the maximum.
In the midst of organizing my life we have sold our home. It is a good, but that is another story to come soon. The selling of our home has meant that every daily activity we
simplified
,
scheduled
,
strategized,
and
systematized
,
has been put on hold and applied towards packing, cleaning, and organizing a move.
So, to write about smiling in the midst of organizing life has truly been
easy
simple
okay let's face it, tough. Life doesn't always happen according to our schedules and this is only proof of that fact. I can however, say we have fared through it with some learning lessons to go with it.
SMILE, n,
1. A peculiar contraction of the features of the face, which naturally expresses pleasure, moderate joy, approbation or kindness; opposed to frown. Sweet intercourse of looks and smiles.
2. Gay or joyous appearance; as the smiles of spring.
3. Favor; countenance; propitiousness; as the smiles of providence.

It is easy to smile through anything when we stop and truly evaluate the situation in relation to the big picture in life. The hard part is knowing when to stop the negativity roller coaster. Our emotions can get so involved with our rational thinking skills it can cloud over many problems that could be fixed rather expediently.


Why art thou cast down, O my soul? and why art thou disquieted within me? hope thou in God: for I shall yet praise him, who is the health of my countenance, and my God.

(Psalms 42:11)
The light of the eyes rejoiceth the heart: and a good report maketh the bones fat.
(Proverbs 15:30)
Thou hast made known to me the ways of life; thou shalt make me full of joy with thy countenance. (Acts 2:28)
Our countenance is said to be a "window of the soul" to be more precise it is a quote from Marcus Tullius Cicero a Roman statesman born in 106 BC who said "The countenance is the portrait of the soul, and the eyes mark its intention."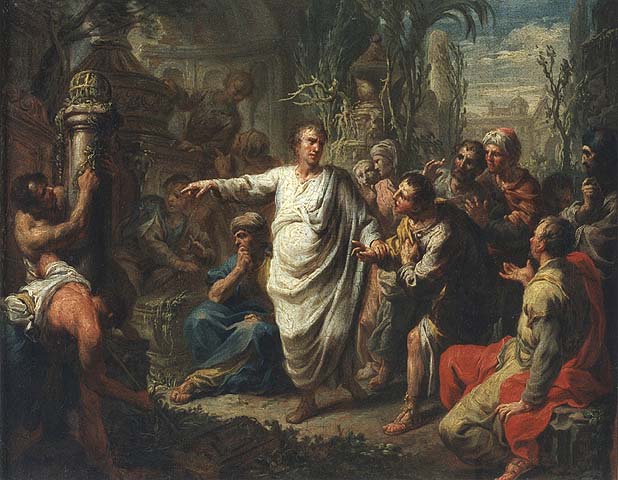 Organizing Life is shown in our countenances to be sure. Our faces will reflect our attitudes towards what we are doing. If it is a chore to organize everything right now, stop and re-evaluate why and how you are working towards your goal. If your goal is to just get by, than it will be reflected in your countenance. Smiling has some great health benefits read this article
Health Benefits From Smiling
. Sharing a smile may sometimes be harder to do, but it sure goes much farther than a scowl or a frown. Think about what you are multiplying by a smile: joy, happiness, laughter, warmth and beauty.